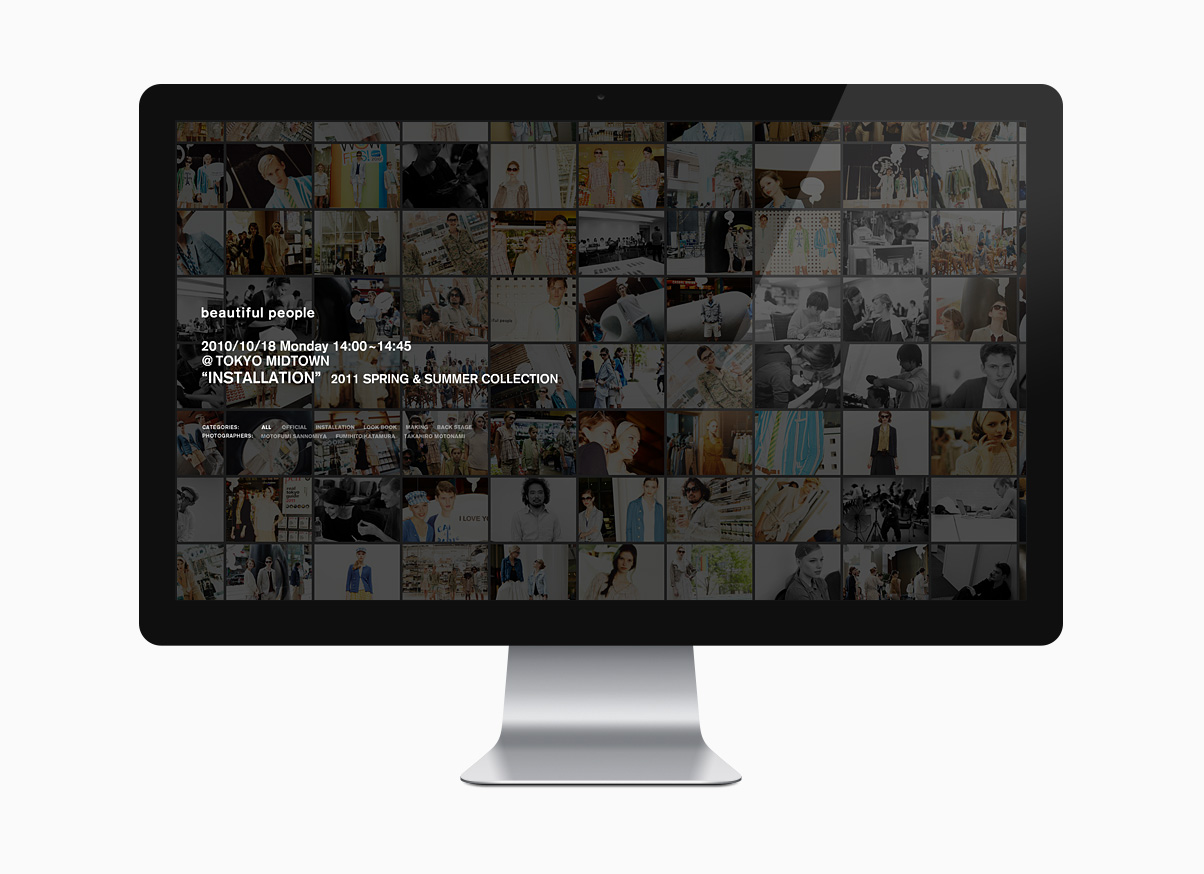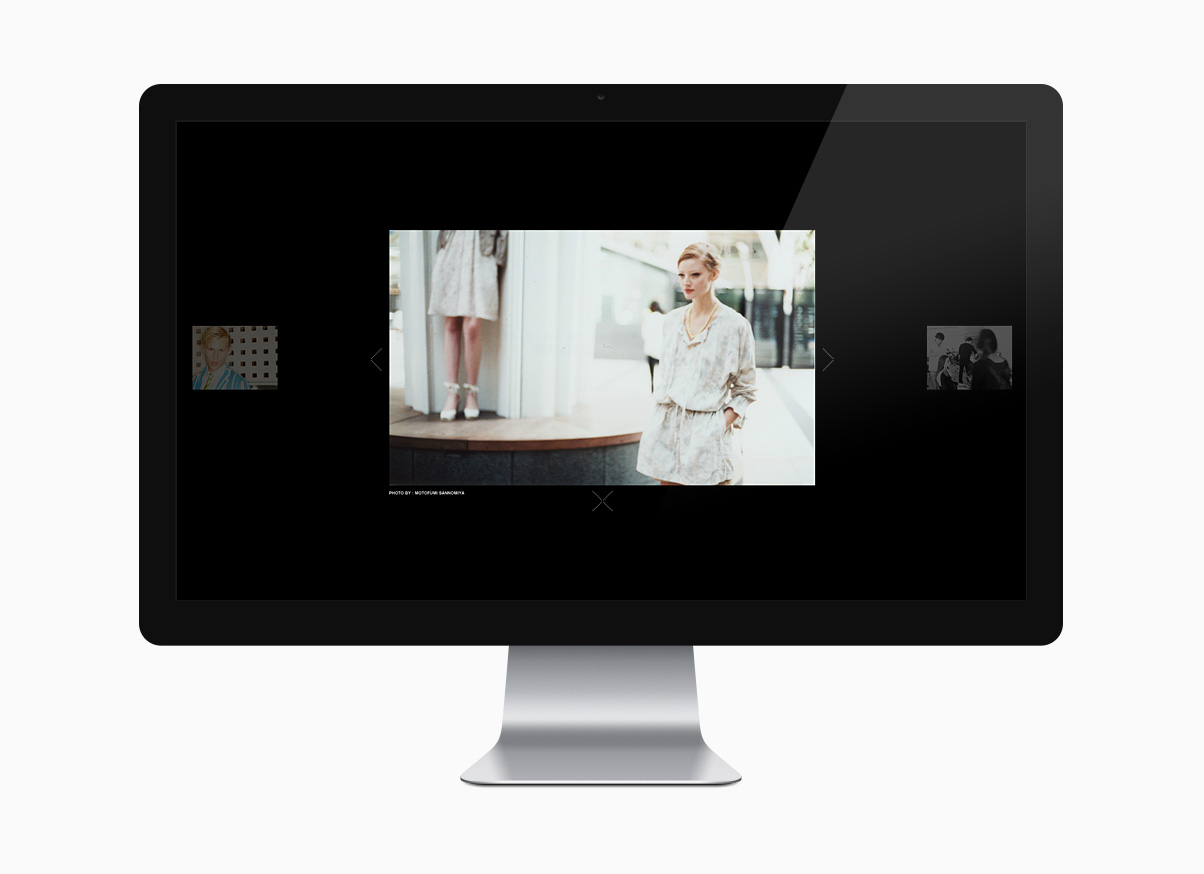 beautiful people INSTALLATION SPECIAL SITE
2010
Art Direction, Design : Munehiro Machida, NSSG Inc.
Photograph : Motofumi Sannomiya, Fumihito Katamura, Takahiro Motonami
Develop : Kosuke Nakamuara, nipx
Client : entertainment co.,ltd.
公開終了
–
beautiful peopleが2010年に東京ミッドタウンで行ったインスタレーションのスペシャルサイト。企画・アートディレクション・デザインを担当しました。
Beautiful People is a Japanese fashion brand. NSSG was responsible for the art direction and design for their special website for the 2011 spring & summer collection.