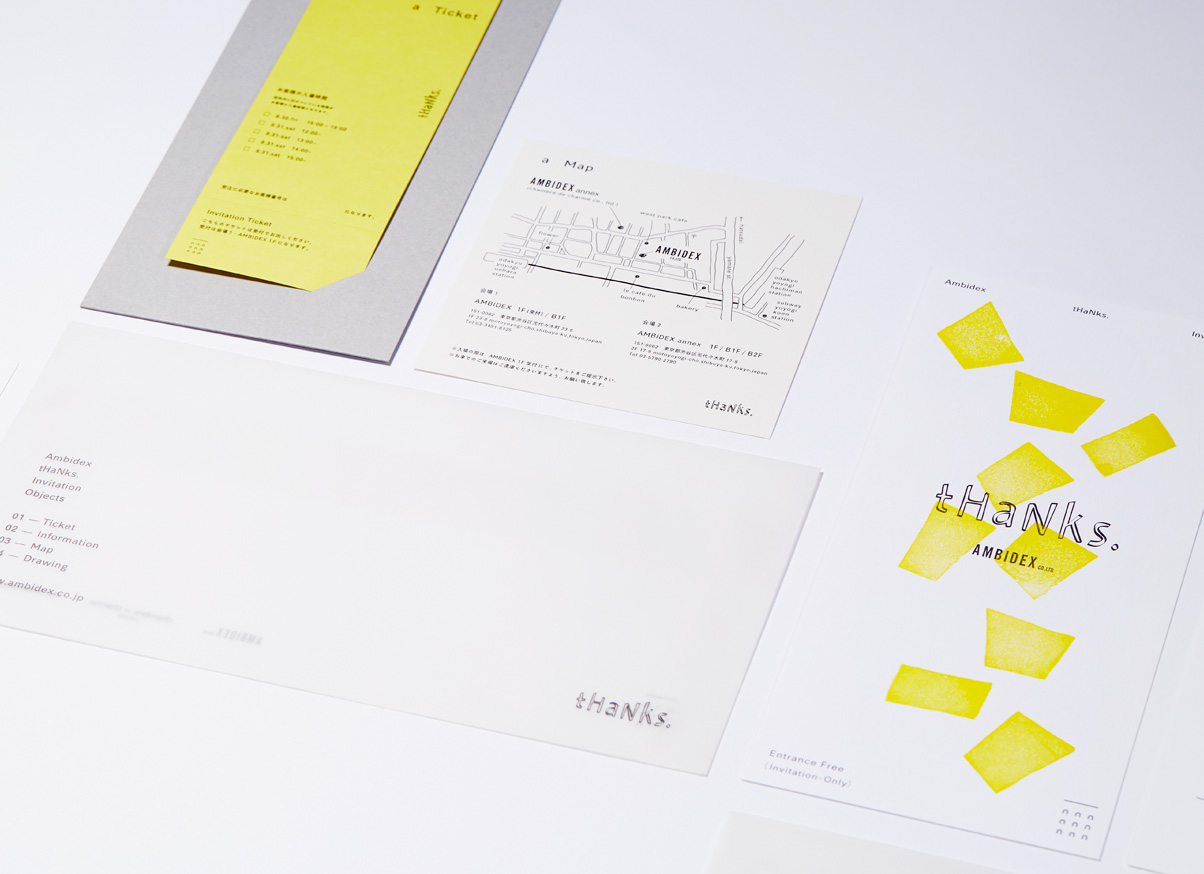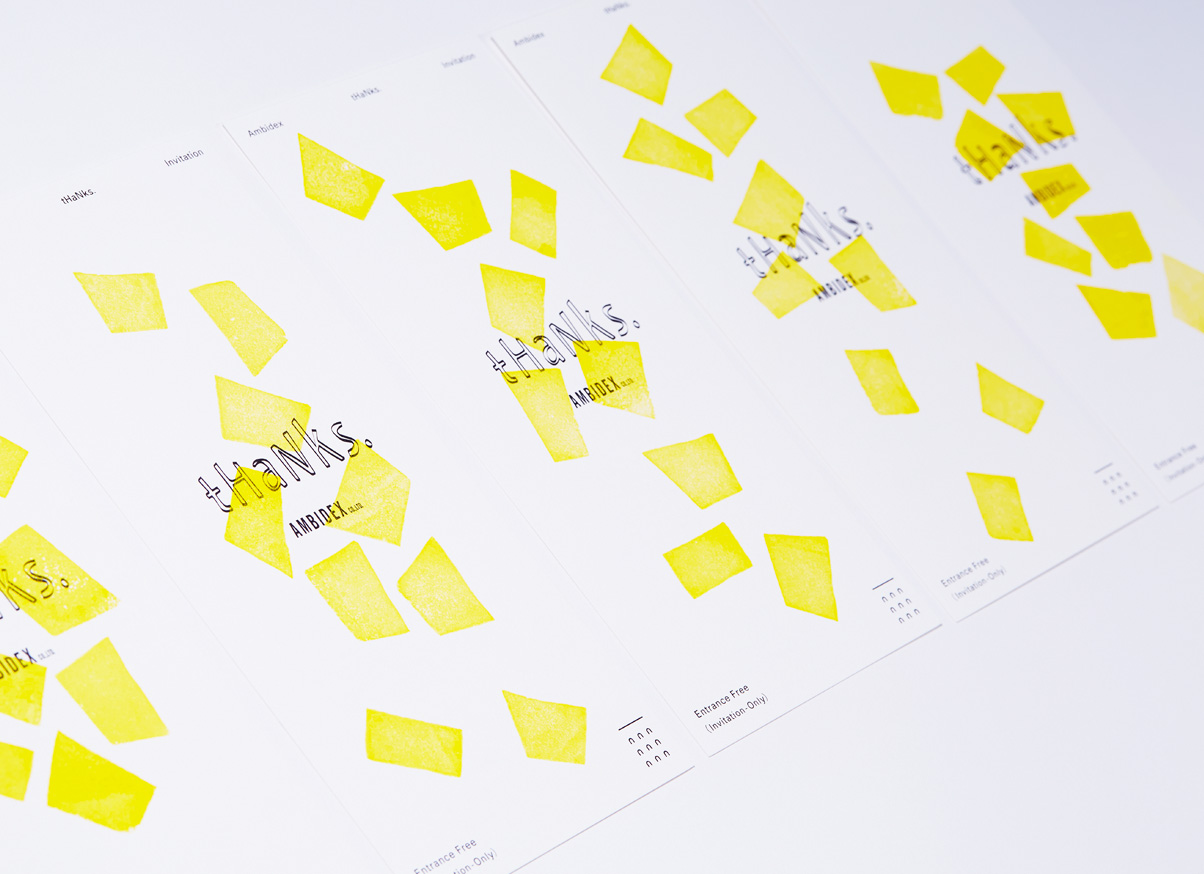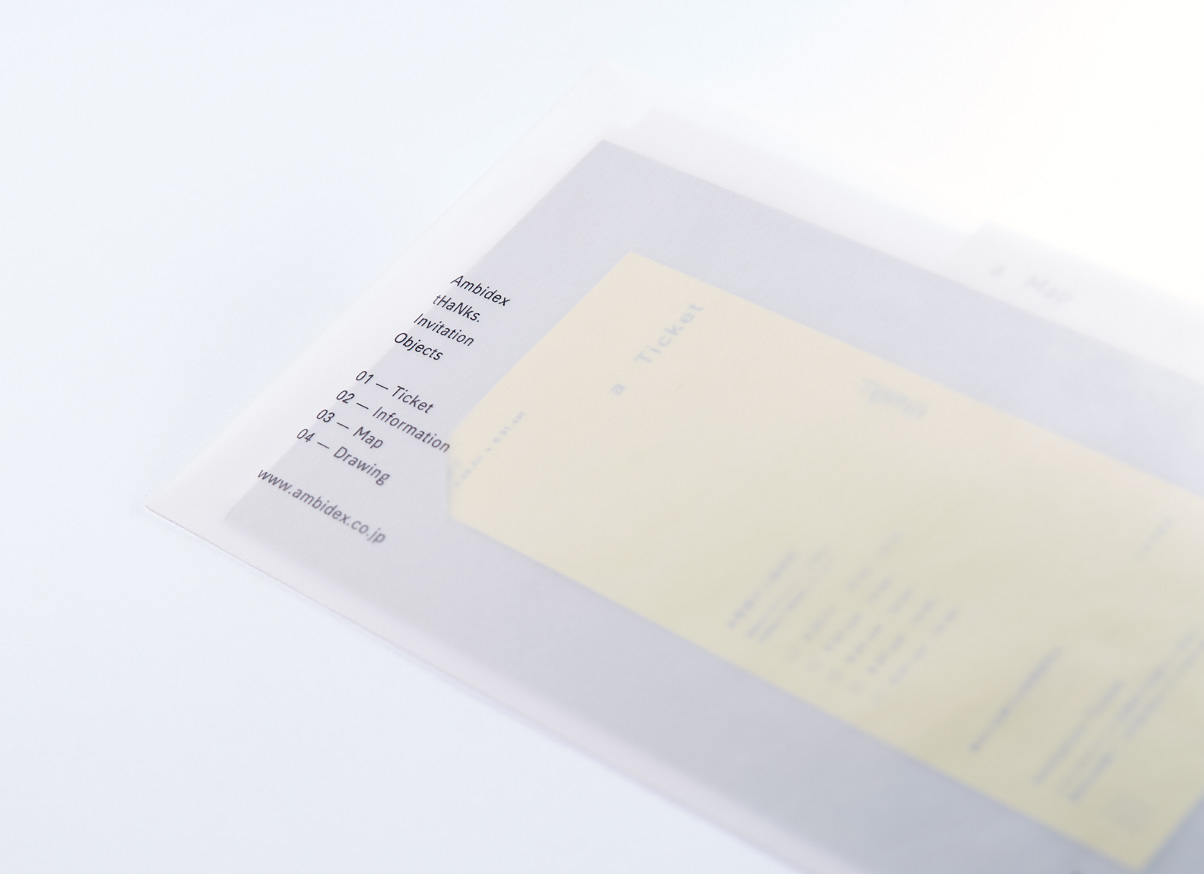 AMBIDEX tHaNKs.
2014
Art Direction, Design : Makoto Kamimura, NSSG Inc.
Client : AMBIDEX Inc.
–
アパレルメーカー AMBIDEX が主催するイベントのアートディレクション・デザインを担当しました。また、招待状の一部を制作するためのワークショップをAMBIDEX社内で行いました。
AMBIDEX is a Japanese apparel maker based in Tokyo. AMBIDEX tHaNKs was an event hosted by the company and NSSG was responsible for the art direction and design for the invitation.