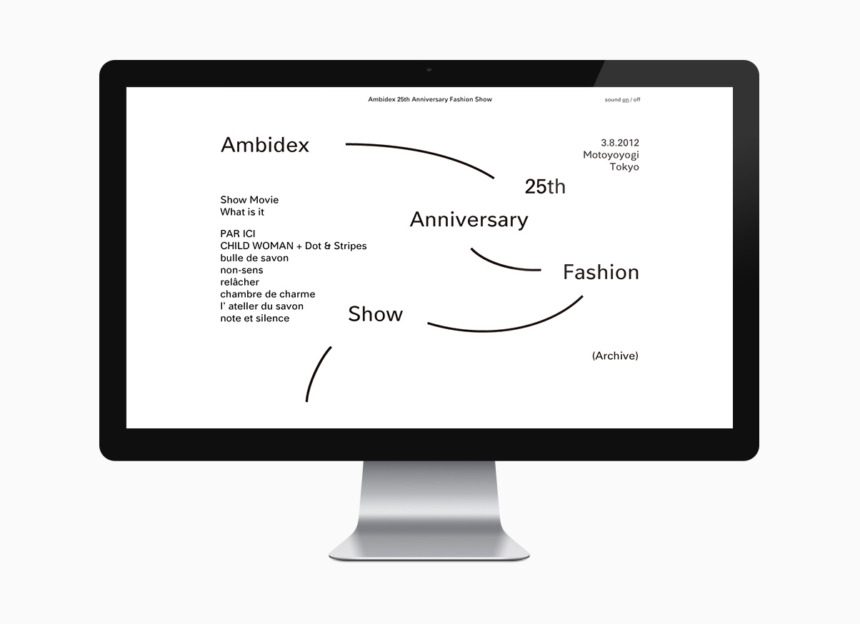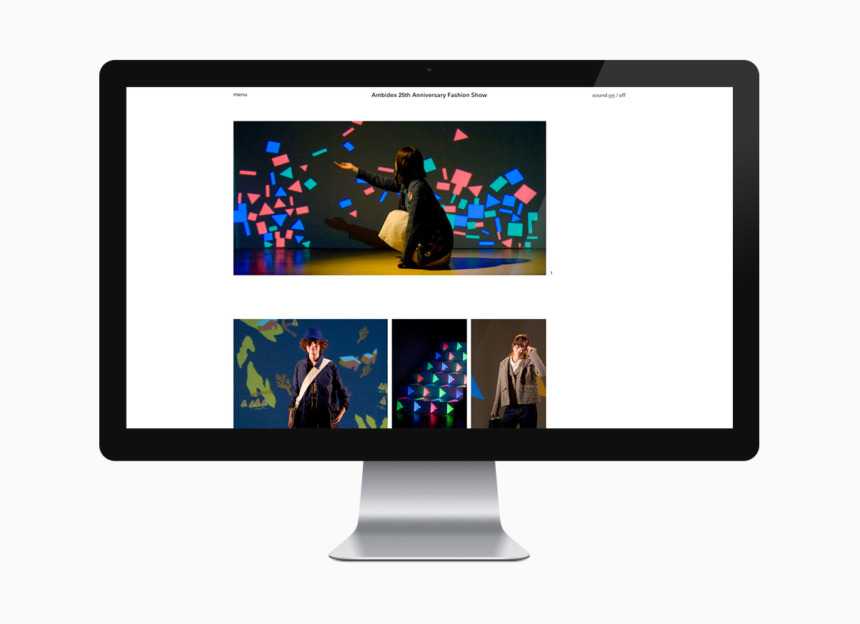 AMBIDEX 25th
2013
Art Direction, Design : Makoto Kamimura, NSSG Inc.
Develop : Kosuke Nakamura, nipx
Client : AMBIDEX Inc.
–
アパレルメーカー AMBIDEX 設立25周年記念イベントをアーカイブするウェブサイトのアートディレクション・デザインを担当しました。
AMBIDEX is a Japanese apparel maker based in Tokyo. With the celebration of their 25th anniversary, NSSG was responsible for the art direction and design for the special website to archive their brand history.